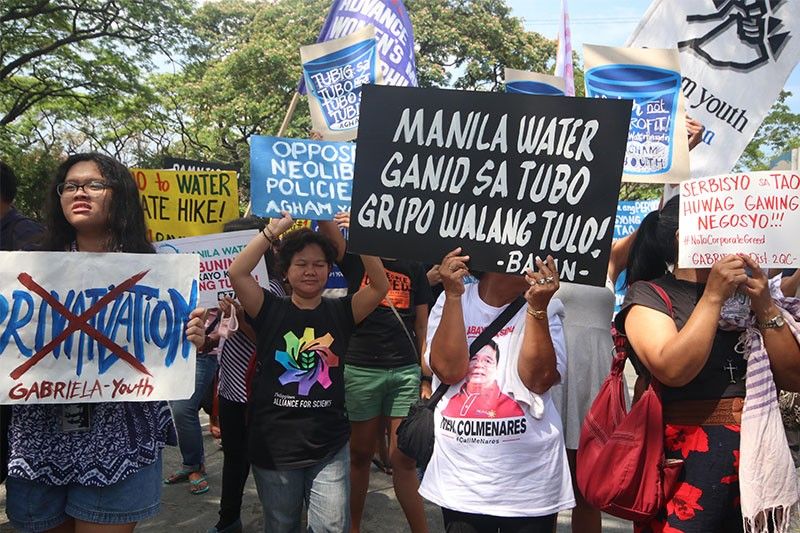 March 7 marks one year since the start of the water crisis that has affected millions of customers of Maynilad and Manila Water.
Throughout this period, the two private concessionaires failed to uphold their contractual obligations of providing water service, 24/7, to their customers. The concessionaires were also slapped with hefty penalties. They also failed to implement their scheduled rate hike due to widespread opposition.
Today, the contracts of the 2 private concessionaires are being renegotiated because of onerous provisions that favor the profiteering of the concessionaires.
Join BAYAN on Telegram
The MWSS must make a report to the public on how the water crisis has been addressed. Summer is just around the corner and water service interuptions are expected to continue.
How has the water supply issue been addressed? How are systems losses being lowered? What is the status of the deferred rate hike?
The public deserves an explanation as service interuptions continue in the service area of the two concessionaires.
We reiterate our opposition to privatization of water services and our support for the nationalization of water services. Water should be a service and not a source of private profits.#